But super gourmet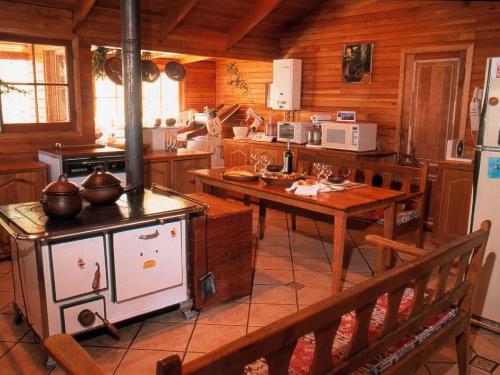 The food serve to the tourists in Mallín Colorado, is not mere food. We offer an exquisite, homemade, tasty food, lovingly prepared in a wood-burning stove, with fresh ingredients from our own greenhouse by Don Victor, Nowajenski, the country-man. The kitchen is full of machines for making bread and pasta, for beating, kneading, chopping, and cutting. The desserts are a delight, in addition to creams and sauces, we make cakes, ice cream, pancakes, all made there. The place was designed by María Soledad Arteaga, the owner of the lodge. It is a spacious and very nice kitchen, made completely to her taste.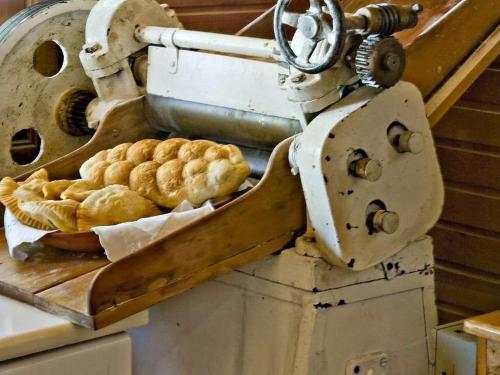 Since always in our house the food was a thing. We all know how to cook rich and tasty food, and we have recipe books, all kinds of machines …. we know what we are doing. Obviously it is due to only one thing: we have a full gastronomic mom, who has always turned between her machines, plugs, jars, pieces of the most diverse utilities to do exquisite things, with flavors and textures that we have never been able to find elsewhere. And as kids we were always with her in the kitchen. Until today she invites her grandchildren to put their hands in the dough.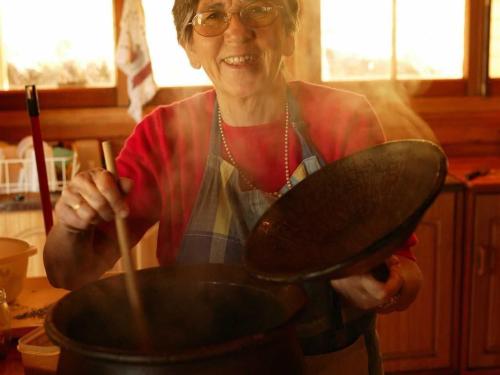 This style is what we share in the lodge. Breakfast with warm kneaded bread, butter cookies, homemade jams, scrambled eggs and an energetic orange juice with freshly squeezed carrots. The lunches are super homemade, a filling entrance and a main dish as in our National Holiday, casserole, corn cake, even empanadas sometimes. A rich dessert and machine coffee. At the end of the day, after the excursions, of a good whirlpool bath, the club house becomes a party hall. Pisco sour on the edge of the fireplace, a hot soup in clay pots, a meaty main dish with rich sides, or a hard-boiled homemade lasagna, salmon or lamb with country grown potatoes. Sauces are the protagonists. End the day with a dessert, always exquisite and different. Fourteen are the different menus that we offer, each day a different, tasty and filling.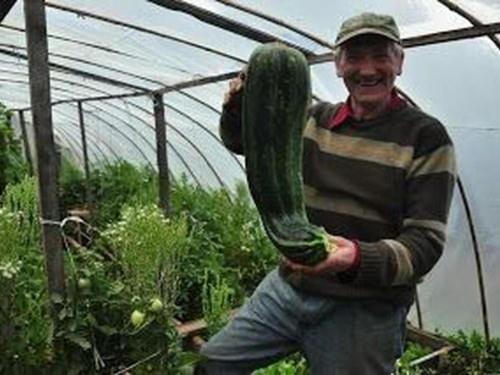 Every year Don Víctor prepares the soil and replants the greenhouse. At the beginning, green leaflets that are coming out are weak. There are lettuces, coriander, basil, spinach, etc. As early as February they start to color the first tomatoes, they grow huge Italian zucchini, cucumbers, and bell peppers. The salads on the table are very fresh, what better than to eat vegetables that an hour ago were still in the field!!!
When you are on holiday in the middle of nowhere, a good bed with down comforters, rich sheets, good view, rustic atmosphere and good bathrooms are indispensable. If in addition, at lunchtime we know that the surprise is good, the table is well set and the excursions and scenery are top quality, the holidays can not be better.

For those who enjoy cooking, those who like to put on their apron and try and learn everything, we offer a Culinary Tour, where every day perfectly combines tourism with the gastronomy, learning to distinguish local products, bread kneading recipes, seeing how the greenhouse is harvested and tended to prepare a roast of lamb on the pole. The tour is designed so that those who like the good table, enjoy in our Patagonian cuisine, and learn something of what we do.