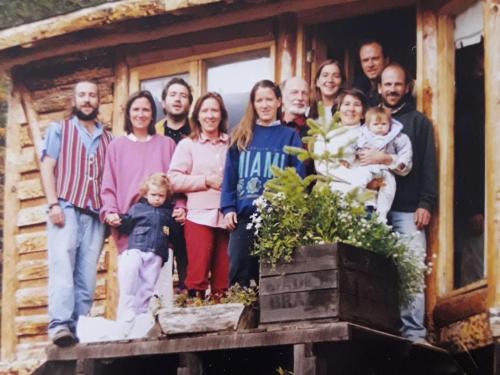 After spending many summer vacations touring Chile and in love with the extraordinary landscapes of our country, the Christensen Arteaga family dreamed of having a place of their own. Therefore, acquiring a property seemed like one more step along the way.
However, the history of Mallín Colorado begins much earlier. Mallín Colorado's history is a family history. With the birth of the last son, Felipe, our family began to have 9 members: our two parents and the seven brothers. It was not an easy thing, dealing with everyday problems. There was no babysitter to hold us too long.
Since we were little we have been organized by the stimulating and receptive hand of the father, with his meetings so participative and so full of respect for what each one has to contribute. And when chaos seized us, the mother with her welcoming arm always showed us and led us on the right path, infecting us with her strength and faith that the hand of God works every day.
It has been as a family that we have learned to dream, to enjoy nature, to work as a team, to attend visits and make them feel part of the house, to make beds, cook, tell stories, listen to those who need it, to work miracles with little money, to love and serve others.
The start of an adventure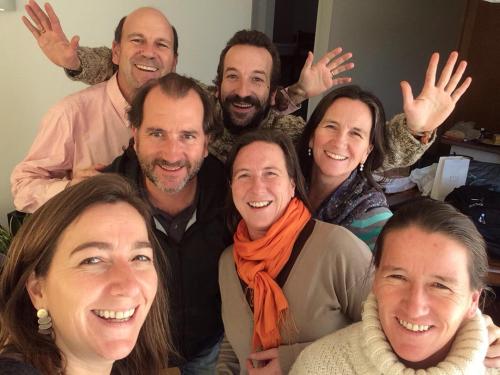 After acquiring the property, Eduardo, one of the brothers, built the first cabin. And so, naturally, in 1995, we began to offer accommodation and meals to spontaneous travelers. It was a dream come true. At last we had something of ours, impregnated with a family essence, and where, in addition, we could share with others what we loved: Nature itself and its transformative experience, the homemade delicacies made by our mother and the warm feeling of living an adventure with new persons.
We went and are happy to receive and serve the travelers, making each of them feel at home; listen to them, accompany them and learn from them.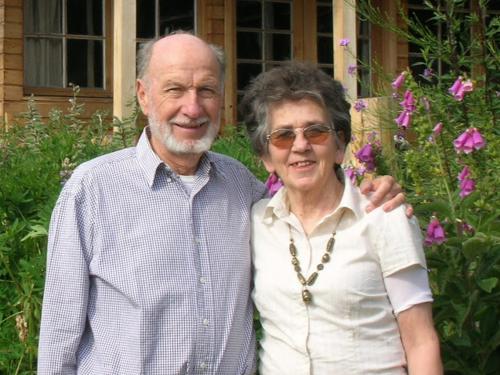 While Eduardo was in charge of building the cabins, María Soledad Arteaga, mother and homeowner, prepared exquisite homemade dishes. Step by step we were building a family business, where each one contributed his vision and his work, for example, Tata Eduardo, founder and owner, was in charge of planting native trees to nourish the forest that surrounds the property; while the gardens in front of the cabins were thought and designed by Anita, one of the Christensen sisters.
Boutique hotel and all inclusive: Growing little by little
Over the years we have become a tourist micro-company attended by a professional team, offering programs and maintaining the same personalized attention to the international traveler. We create programs and include local boat services to visit the Marble Cathedral; We add hiking guides to explore the various trails through the native forests and we work with local companies to hike on the Exploradores Glacier or the Calluqueo Glacier. We also created the Tata Tour, as part of an unforgettable family living experience; And we do not forget the homemade and evocative flavors of Patagonia, to enjoy the cuisine and good hand of the housewife.
Today the seven siblings, and our elderly parents, are still very involved, and there is always a family member receiving the travelers. With effort and sacrifice, we managed to build 4 cabins and Casa Lenga, with a capacity that can accommodate 32 people in total.
On a wide area of almost 12 hectares, we build and distribute the cabins in a way that guarantees a great experience for those who visit us. Silence, privacy and exclusivity are great qualities of Mallín Colorado. They totally transform the way to rest, to live new adventures and to enjoy the natural work that surrounds us. Mallín Colorado became a sacred place, to connect with ourselves and renew energies to calibrate our aspirations and experiences.
Looking to the future, a familiar and sustainable place
Today, the seven brothers continue to participate in the development, growth and innovation of the family business. Whether it is in sustainability, finance, sales, marketing, human resources or the wide artistic display, each one is in charge of an area.
In company and guided by our parents, we invest time, hopes, and much perseverance to make Mallín Colorado prosper day by day, year after year. Working together as a family became the key and the main value of Mallín Colorado.
We are currently promoting a sustainable future with concrete actions such as reforestation, organic crops, the maximum use of local ingredients, closeness to the local community and participation in sustainable initiatives in the area.
We forged 25 years ago this magnificent place and we believe that one should return to earth what the earth has given us. We move forward together and project goals to continue building with great love and unity a modern, sustainable and respectful company of nature that always seeks to enhance its beauty and resources.
This great adventure called Mallin Colorado brought us endless emotions, transformed us as a family, allowed us to strengthen ties, led us to meet visitors who became great friends and advisers. From here we will always cultivate our best memories as treasures.